This page may contain affiliate links, meaning that I receive a small percentage of the sale at no extra cost to you. Thank you for supporting Along for Adventure!
Travel is a beautiful and important part of life, but it often has a dark side: trash and pollution left behind by tourists. Becoming a more eco-friendly traveler can be quite simple! By making small, low-effort changes in the way we travel, we can help make big improvements towards our planet's future.
Always Use Reef Safe Sunscreen
When shopping for sunscreen, the first thing you probably look for is the SPF rating. While choosing enough protection for your skin is important, it's equally important to consider the ingredients list. Scientists have estimated that between 4,000-6,000 metric tons of sunscreen wash off swimmers into the ocean every year. Several common sunscreen ingredients have been proven to cause coral bleaching, which leads to the death of the coral reef.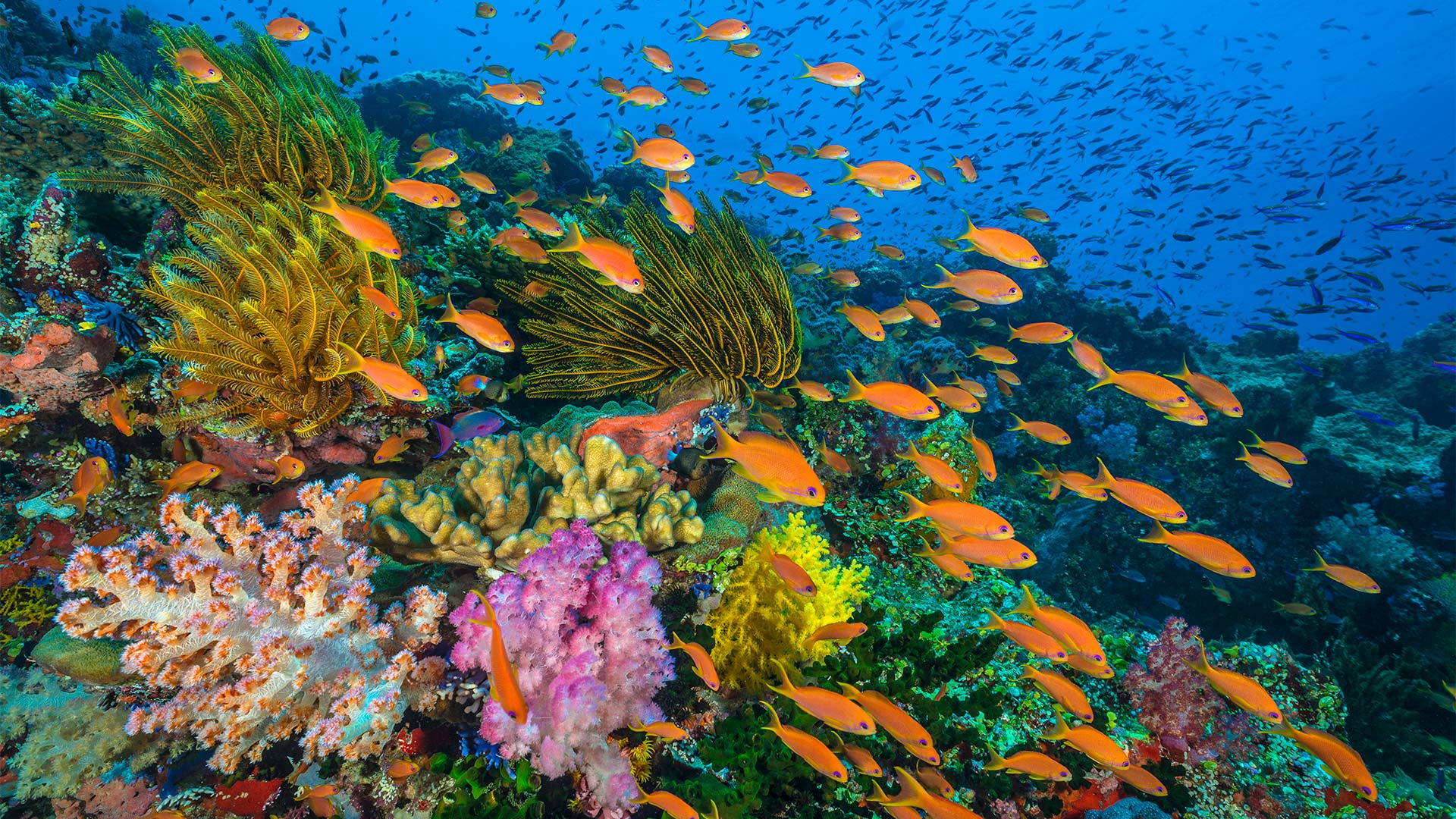 [source]
Reef-safe sunscreen will usually be advertised as such, and is just as easy to find as "regular" sunscreen. I used this one while in Belize last year, and it worked like a charm! Always look at ingredient lists to make sure such reef-damaging substances as oxybenzone, butylparaben, octinoxate and 4-methylbenzylidene aren't included.
Skip Souvenirs Featuring Exploited Animals
While it might be tempting to pay for a photo with a tiger or to ride an elephant in Thailand, please remember that these animals do not want to be used for your entertainment, nor do they deserve to be. These animals have been stolen from the wild, forced into often inhumane conditions, and forced to live their life as an entertainment object.
The wild cats that are often used for tourist photos are kidnapped as cubs and then drugged daily in order to maintain their "peaceful" nature. Tourist companies in Thailand are routinely under scrutiny for the inhumane way stolen elephants are treated so that tourists can ride them. These are just a few examples of ways animals are harmed in the name of making money, but there are countless other types of animal attractions that are simply not ethical.
By "voting with your dollars" and refusing to give money to these businesses, hopefully one day the wildlife industry will come to an end.
If you want to see wild animals on your travels, please consider visiting a reputable wildlife conservation center.
Solid Shampoo
Traveling with toiletry bottles is already enough of a hassle – you can't bring a bottle over 3 oz in your carry-on, there's always the chance of things leaking, and so much more. But did you know that traditional shampoos can actually harm the environment? Shampoos are full of potentially toxic ingredients, and by washing them down the drain we introduce them into our waterways and eco-systems.
When traveling in remote areas, it's especially important to think of what you are rinsing down the drain. Enter: solid shampoo! This shampoo alternative is easy to use and has great reviews. It works just as well as traditional liquid shampoo, and is very easy to travel with.
Don't Order Beef
Did you know that 70% of deforestation in the Amazon Rainforest is done in order to provide grazing areas for cattle? Brazil is the world's largest cattle ranching country, and our global demand for beef is so strong that 200,000 acres are burned every single day. The Amazon Rainforest is the largest area of biodiversity on the planet, and by removing the habitats of these creatures, we are driving thousands of species into extinction.
[AP Photo/Andre Penner]
To help reduce global demand for cattle ranching, stop ordering beef at restaurants or purchasing it at the grocery store. Not ready to give up steak for good? You can still help by reducing your consumption – order a steak once a month instead of once a week.
Avoid Single Use Plastics
One of the most important things we can do on a daily basis is to say no to plastics! Millions of tons of plastic are currently floating around our oceans, posing a great danger to our marine life. Plastic doesn't go away, either – it takes on average 450 years to decompose. Consider the sheer amount used around the world every day and we have a major problem on our hands.
When purchasing groceries or grabbing takeaway food, bring a re-usable tote with you to put your items in. When ordering a beverage out, make sure to ask for no straw. If you're like me and love drinking cold drinks with a straw, keep an eco-friendly option with you when you head out! I use bamboo straws which are durable and easy to clean. They're also inexpensive – about $8 for a pack of 12 including a straw cleaner. There are also stainless steel or silicone options available.
As you can see, there are tons of simple ways to help make your travels more eco-friendly! The earth will thank you for your efforts, and we will be able to continue exploring its beauty for years to come.
Disclaimer: This post may contain affiliate links, meaning that I earn a small commission (at no extra cost to you!) if you decided to purchase something. Everything I link is a product I personally use and 100% believe in, I promise!